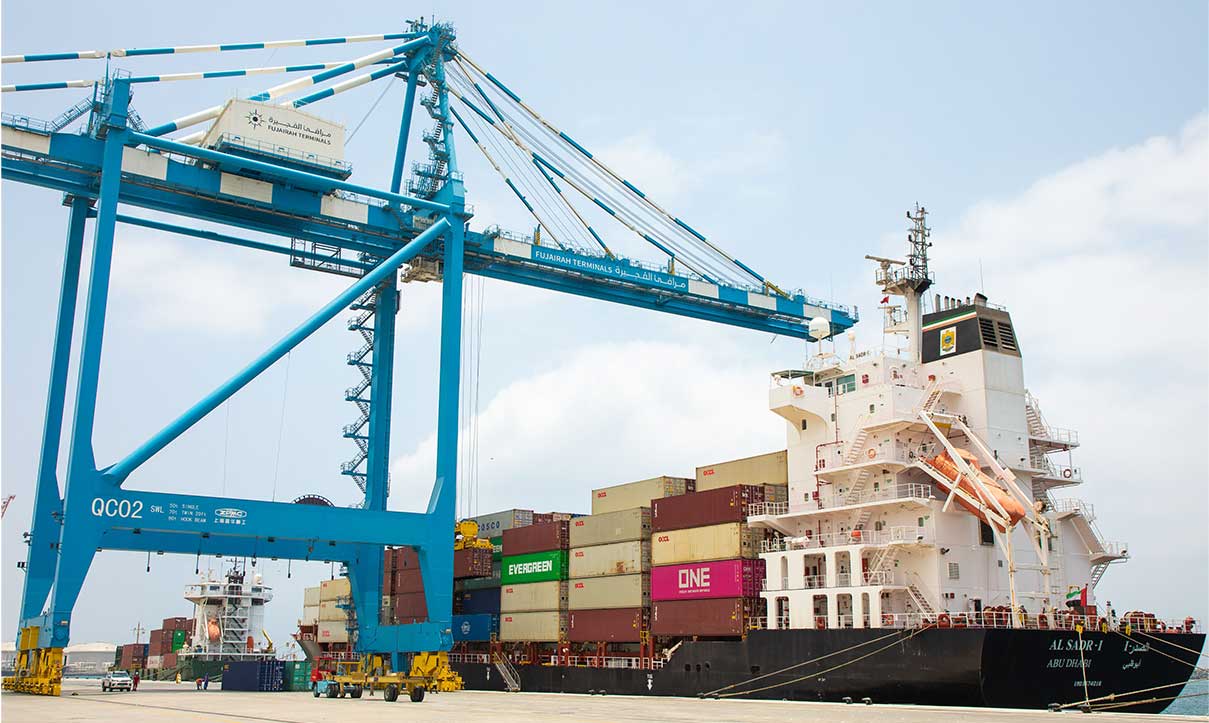 23 Feb

Fujairah Terminals Handles Three Gas Turbines for Fujairah F3 Power Plant Project

Gas turbines handled by Fujairah Terminals are the largest to be deployed in the UAE region

Abu Dhabi, UAE – February 23, 2023: Fujairah Terminals, part of AD Ports Group, has completed another significant milestone as part of the ongoing development of the Fujairah F3 Power Plant Project, with the successful handling of three of the largest gas turbines to have ever been deployed in the UAE region.

Scheduled for commissioning in 2023, the Fujairah F3 Power Plant Project will be the largest Combined Cycle Power Plant (CCPP) facility in the UAE, generating sufficient electricity to power the equivalent of 380,000 households across the UAE.

One of the largest and most technical project cargoes received in the region, the latest operation saw the successful shipment and delivery of three gas turbines, which feature one of the highest levels of efficiency within the market and weigh 528 tonnes each and measure 13.85 metres in length, 6.12 metres in width, and 5.98 metres in height.

Reflecting the complex nature of the project, a team of highly specialised operational and safety experts were mobilised to handle the extensive planning and preparations to ensure the successful handling and delivery of the power plant components. Engineered heavy lifting and transport specialist, Mammoet, is responsible for the receiving, transport and installation of the components.

Abdulaziz Al Balooshi, CEO of Fujairah Terminals said: "The stand-out efforts by the Fujairah Terminals' team in successfully handling the latest turbine shipment marks a significant step in the realisation of the Fujairah F3 Power Plant Project. The shipments were handled in record time while maintaining the highest standards of safety and efficiency"

The 2,400MW Fujairah F3 Power Plant Project, which is being developed by the South Korean firm Samsung C&T Corporation, is owned and operated by Fujairah Power Company F3 LLC, a special purpose company (SPC) jointly owned by the Abu Dhabi National Energy Company (TAQA) and Mubadala Investment Company, as well as Marubeni Corporation and Hokuriku Electric Power Company.

Emirates Water and Electricity Company (EWEC) will procure the electricity from the plant under a long-term Power Purchase Agreement as part of its strategic plans to provide secure and reliable power to match the needs of consumers in Abu Dhabi and the UAE.

Established in 2017 following the signing of a 35-year concession agreement between AD Ports Group and the Port of Fujairah, Fujairah Terminals remains the only multi-purpose terminal located on the UAE's eastern seaboard. In 2021, the terminal passed a key milestone as part of its long-term expansion programme that saw the development of new infrastructure supporting an annual TEU capacity of 720,000 and general cargo capacity of 1.3 million tons.