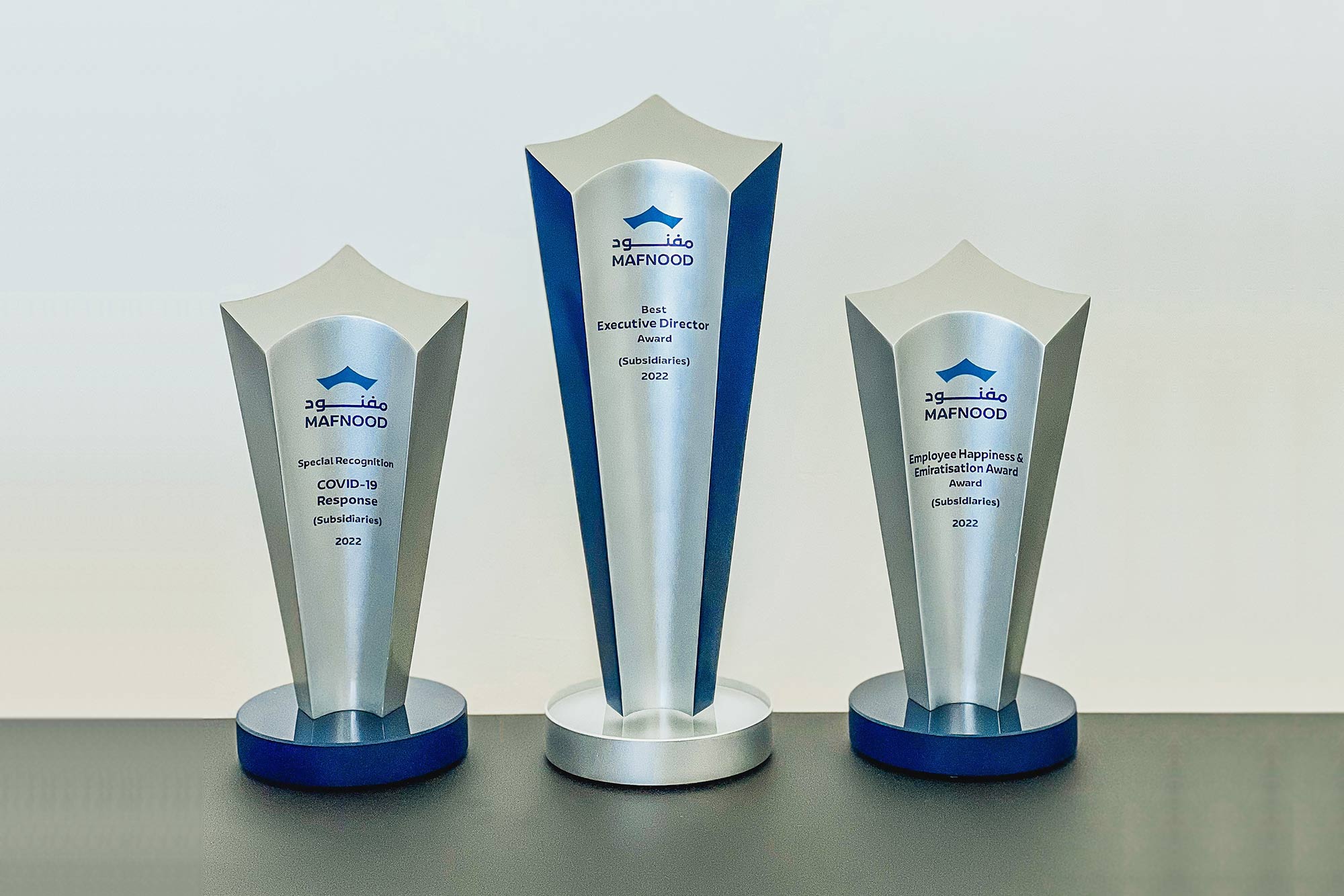 04 Mar

THREE WINS FOR FUJAIRAH TERMINALS AT MAFNOOD INTERNAL EXCELLENCE AWARDS

At this years' edition of the AD Ports Group's 'MAFNOOD' internal excellence awards, Fujairah Terminals proudly won three awards in the 'Subsidiaries' category:
Best Executive Director
Special Recognition for COVID-19 Response
Employee Happiness & Emiratisation
The award ceremony, held in Abu Dhabi, was attended by AD Ports Group's employees, management teams and strategic partners. The MAFNOOD awards aim to support the objectives of the Abu Dhabi Award for Excellence in Government Performance (ADAEP) while promoting a culture of sustainable performance that ensures continuous development across employee performance, services and business units.
These awards recognise our teams' successes in delivering continued excellence across the business.